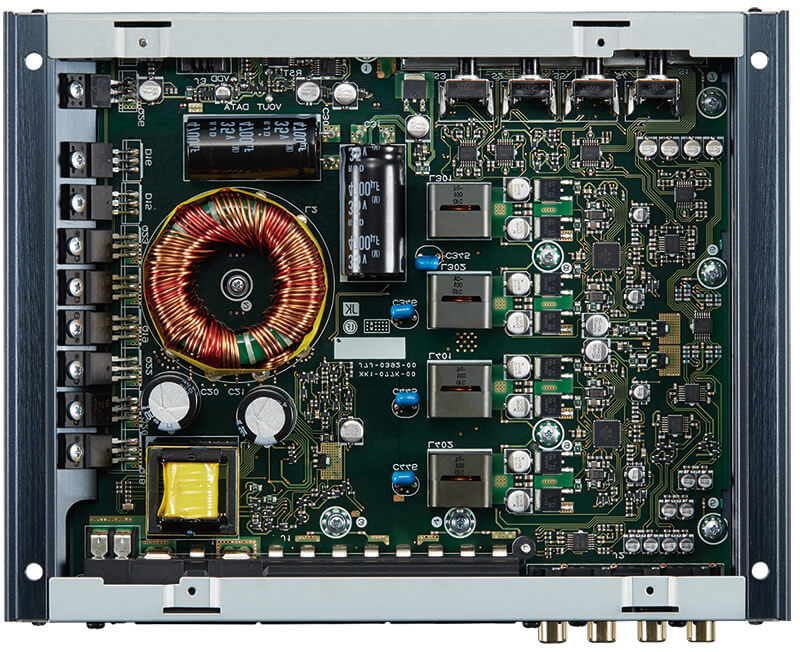 Intelligent Design
Hi-Resolution audio also has much less noise in the audio signal than conventional CD audio. To support this benefit, the amplifiers must be intelligently designed and constructed from the highest quality components so as not to introduce any noise into the audio signal.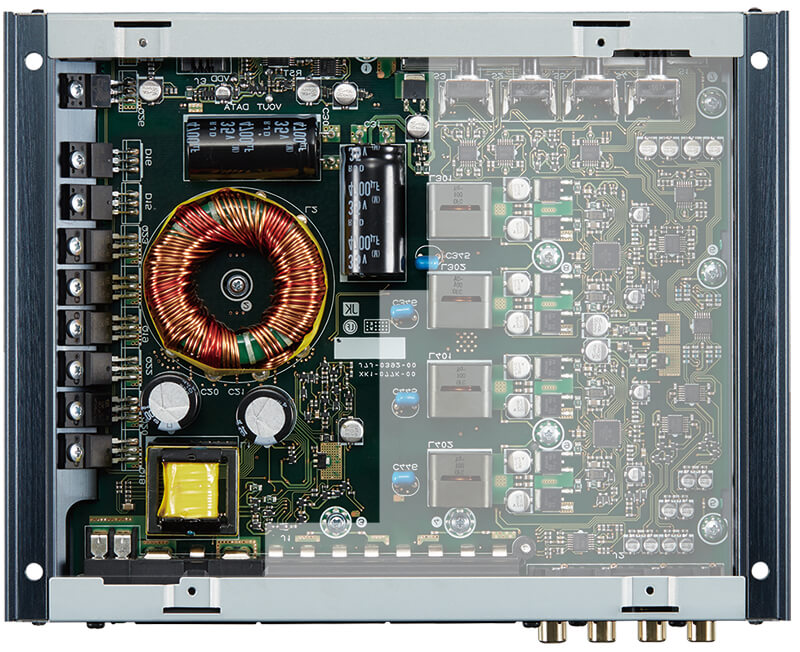 Power Supply/Outputs
This area contains the power supply and out-put devices. These devices can produce noise. Keeping them to one side of the amplifier, away from the low voltage side of the amplifier, eliminates any chance of radiated noise. They also produce heat so this placement keeps the heat away from sensitive devices.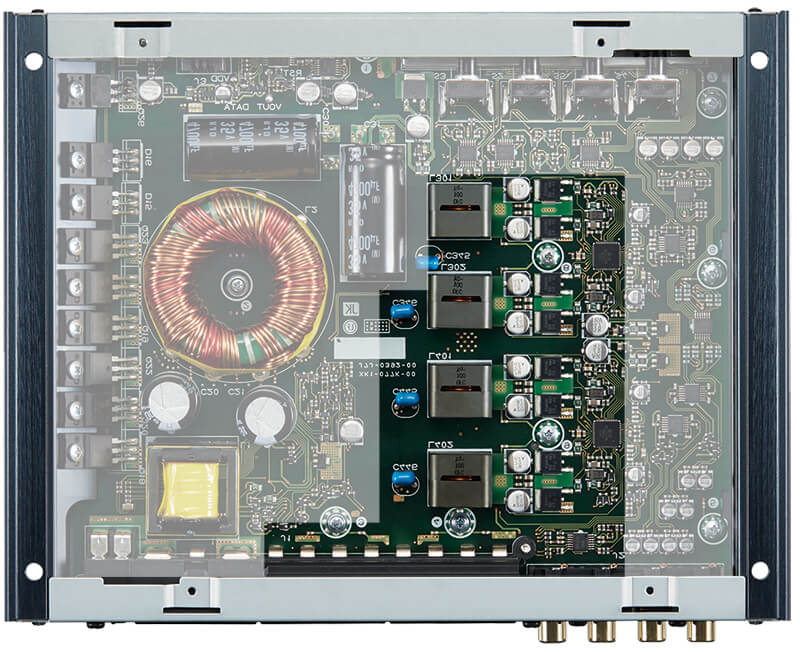 Digital Conversion
This is the digital amplifier circuit. It is not susceptible to radiated noise. We use closed magnetic inductors so that this section of the amplifier will not create any noise.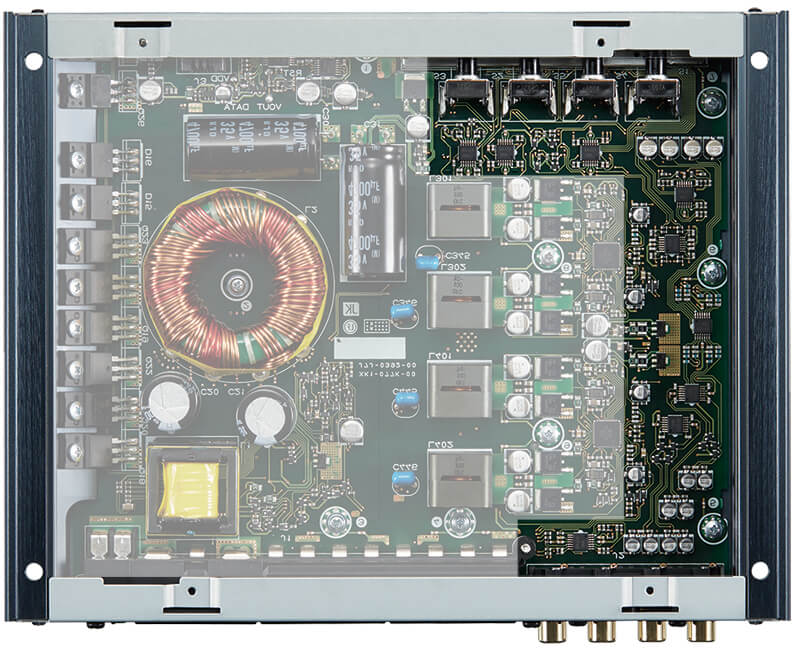 Input Signal
The low voltage section of the amplifier is where noise can enter. By separating this section, we are able to keep noise from being introduced into the audio circuit.